Village Grill
7301 Yellowstone Blvd, Forest Hills, NY 11375
Order now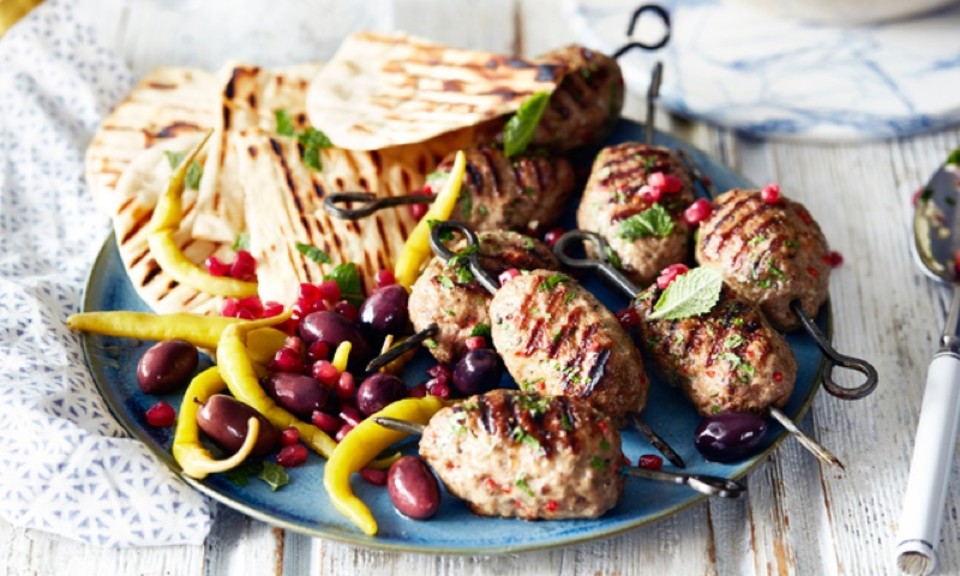 Gabriela
The best chicken slouvaki with village grill sauce ever! This place is my guilty pleasure, the food is excellent every time but it's salty so I can't gave it every day. If you dine in and get a Greek beer (very good) they give you chilled mugs to pour the beer in , that is awesome! Ive tried pretty much everything except for the burgers and Everything was yum.
Frank
Order did not come quickly, and was not hot. However, we called the restaurant and the owner rectified the situation and apologized. We love this place! The food is delicious, especially the burgers and fries. It is also nice to have an owner who cares. Nice work!
Andrea
THE BEST!!!!! Absolutely everything that I've ever ordered from here has been incredible! The Greek food is top-notch - and their burgers are unbelievably large and yummy! The delivery people are also always pleasant.
Ilir
Ordered like 10 things all came as I asked and fresh and really great taste and quantity. Will be ordering again for sure. Recommend the combo platter comes with an amazing salad as well. Gyro is fresh nice too.
Daniel
The food here is amazing. If you haven't ordered from here before I definitely recommend you give it a shot. I guarantee it will end up being one of your go-to places in the area.
Jessica
My hubby and I ordered the chicken soup, 2 beef gryos, french fries and greek salad. It took a while to be delivered (but was within the estimated delivery time), but boy was it worth the wait! Everything was so delicious. The chicken soup was clearly homemade and wholesome. Gryo was exactly what we were hoping for with fantastic tzatziki. Greek salad was awesome, with romaine, fresh dill and scallions and a huge block of grilled feta cheese. French fries, despite transit inside container, were so crispy. Will definitely be ordering from here again.
Doris
I'm always nervous ordering from a place I've never ordered from before, but I plan on being a repeat customer! The beef gyro was really good, the husband loved his burger and the fries were actually crispy which never happened to us w/ deliveries before. Also, the delivery person was very nice and quick. We'll order again!
Amanda
The food was amazing and fresh!! I ordered from here while my parents were visiting and we were all impressed. I also loved that they actually CALLED ME to confirm part of the order that they weren't clear on. I recommend this place to everyone.
Michael
Delicious food every single time! Delivery is on the slower side (about 30 minutes) but that's acceptable. I like the chicken souvlaki with fresh cut fries + feta cheese. Their tzatziki sauce is the best I've ever had.
Lee
Village Grill has been consistently good in terms of time waiting and food quality. The portions are about what you would expect and the flavors are excellent. It is our go to Greek food in the area.
About us
Dinner, Hamburgers, Healthy, Lunch Specials, Mediterranean, Pitas, Salads, Sandwiches, Wraps
Today

Delivery: 12:00 PM - 9:30 PM

Takeout: 12:00 PM - 9:30 PM

Delivery

Monday:

12:00 PM - 9:30 PM

Wednesday:

12:00 PM - 9:30 PM

Thursday:

12:00 PM - 9:30 PM

Friday:

12:00 PM - 9:30 PM

Saturday:

12:00 PM - 9:30 PM

Sunday:

12:00 PM - 9:30 PM

Takeout

Monday:

12:00 PM - 9:30 PM

Wednesday:

12:00 PM - 9:30 PM

Thursday:

12:00 PM - 9:30 PM

Friday:

12:00 PM - 9:30 PM

Saturday:

12:00 PM - 9:30 PM

Sunday:

12:00 PM - 9:30 PM